Shanghai International Personal Care Expo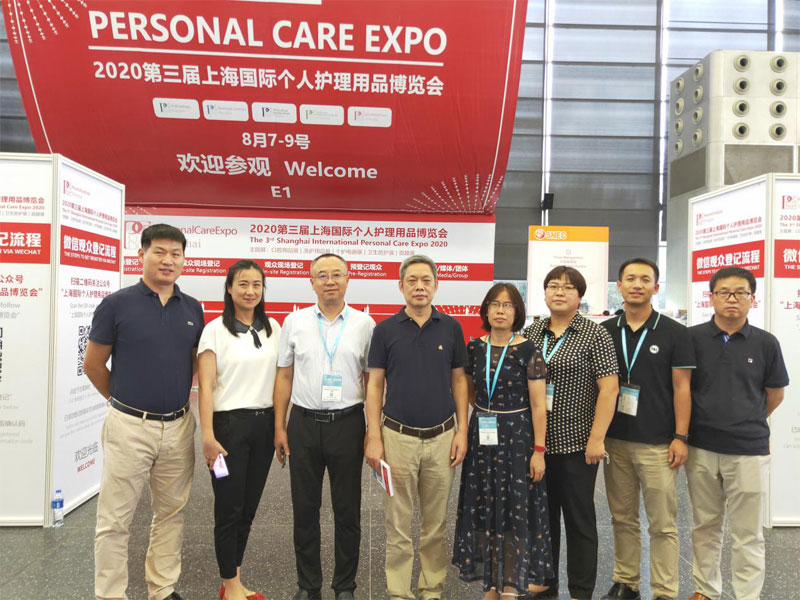 Deosen participates in the Shanghai International Personal Care Expo (PCE Personal Care Expo) which were held on August 7-9, 2020
The 2020 Shanghai International Personal Care Products Expo (PCE Personal Care Expo) was grandly held at the Shanghai New International Expo Center on August 7-9th, 2020. This Expo is the only professional exhibition in the personal care industry and a grand personal care Industry trade event. Specially set up five themed exhibitions of oral products, toiletries, personal care appliances, hygiene protection, and mask exhibitions. The scope of exhibits covers hygiene products, hygiene products, maternal and child care products, disinfection protection products, personal care beauty appliances, Health care products, OEM/ODM, personal care products franchise, and other related products.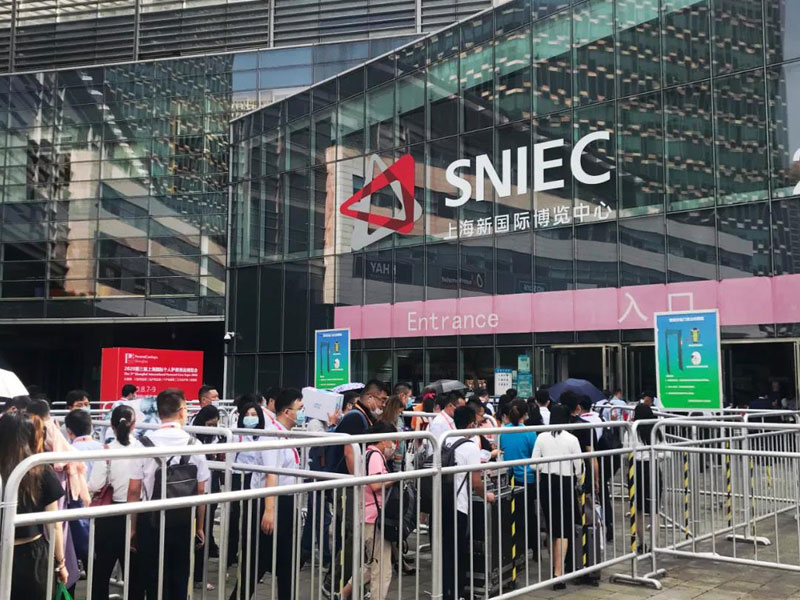 Ziboxan®TS series products
Deose's highlight and main promotion in this exhibition is the newly developed new product of personal care- special xanthan gum-Ziboxan® TS, which is a dry product that is fermented by natural Xanthomonas bacterium and extracted from corn starch and plant protein. The aqueous solution is smooth and smooth which has good rheology and shear resistance, it is a polymer hydrophilic colloid with good thickening and stabilizing effects.

It can be widely used in toothpaste, cosmetics, alcohol disinfectant, and food ingredients. It is different from ordinary xanthan gum, which is soluble in hydrophilic organic solvents to form the gel. It is suitable for daily chemical products such as 60-65 degrees of alcohol raw material disinfectant. It can completely replace or partially replace the carbomer gum 940 type. The product also has good thickening stability and it is widely used in food ingredients to make the aqueous solution smooth and rheological, which can greatly enhance the color of the finished food and give it an excellent taste.
Ziboxan®TS product features:
1. It is easily soluble in water and it has a better hydration rate than F80 products;
2. It has a strong resistance to shearing, pseudoplastic fluid---in low shear or static, due to the extremely high viscosity, xanthan gum has a strong resistance to the flow of the solution, but along with the increase in shear Increasing, the viscosity will be significantly decreased;
3. Good temperature resistance performance;
4. Excellent PH stability --- It can maintain good stability and viscosity under the environment with PH value between 3-11;
5. Unlike ordinary xanthan gum which is insoluble in organic solutions, Ziboxan® TS can be miscible in 60-65 degrees alcohol, and form a stable gel colloid, prolonging the alcohol volatilization time.
6. Better tolerance to salt solution;
7. It has a strong resistance to enzyme degradation;
8. Good synergistic performance with GG and LBG; good compatibility with carrageenan and konjac gum;
9. It has good emulsification in the water/oil system.
The harvest of Deosen
Through this exhibition, Deosen quickly locked in the market after the corona-virus epidemic, we deeply understood the market needs of existing and potential customers. The launch of the new product TS won the market demands of xanthan gum from new customers.
Here, we experience the cutting-edge applications of the personal care products industry from famous global companies at home and abroad; here, Deosen expands the application radiation range and industrial radiation capabilities of TS products, we enhance the scientific and technological innovation of the xanthan gum industry; here, Deosen experienced professionalism and participatory which was a highly integrated industry exchange event!
This year's participation gave us the opportunity to receive customers after the epidemic. At this exhibition, we gained more business opportunities and obtained first-hand information about the products needed in the market. After the exhibition, Deosen team will actively develop more products that meet the needs of the market and meet the needs of different customers, Deosen will continue to rank at the forefront of the xanthan gum!